On WinXP while specifying a document to open inside of SW you can choose which configuration you want to open up to, or simply view what configurations are in the document. Next to the configuration name in XP it will also display inside of quotes the Configuration Description.
We also have a Vista machine here, and it is not displaying the configuration descriptions anymore. Is there a way to enable this functionality inside of Vista/SW?
Here is a screenshot from WinXP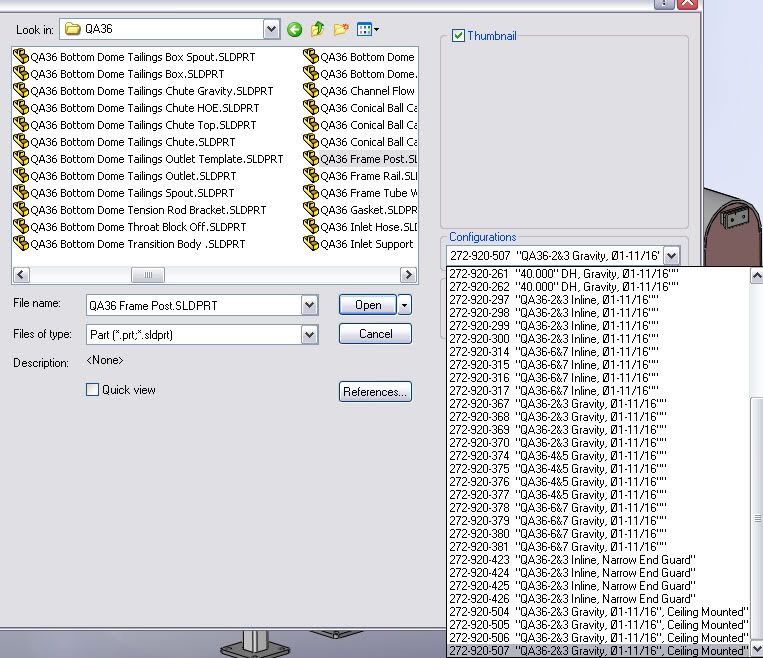 Here is the same part in Vista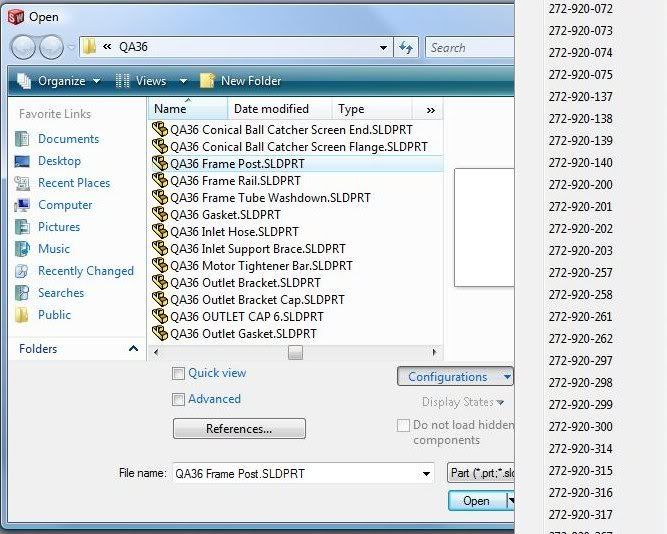 Thank you!