My old computer finally gave it up. So I bought a new one. I got a Dell 5530 from the refurbished site. I'm quite impressed with the level of specs you can get for a reasonable cost. It has been a long time since I bought a computer. At least 8 years. And my monitors are from 2006.
Here are the connections to the 5530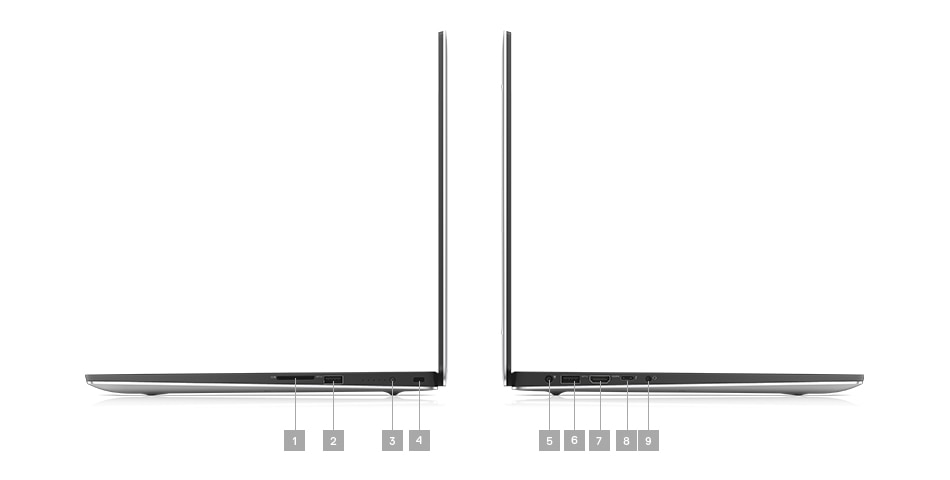 1. Memory card reader |
2. USB 3.1 Gen 1 port |
3. Battery-status button |
4. Security lock |
5. Power adapter port |
6. USB 3.1 Gen 1 port |
7. HDMI 2.0 |
8. Thunderbolt 3 | (USB C)
9. Headphone jack
And the connections to the monitor.
1 AC power cord connector
2 DC power connector for Dell™ Sound Bar
3 S-Video connector
4 Composite video connector
5 Component video connectors
6 DVI connector
7 VGA connector
8 USB upstream port
9 USB downstream ports
I've also got a couple of adapters. DVI to HDMI and DVI to mini HDMI. The only thing that looks compatible are the USB A, but I don't think I have an A to A cable, and not sure if this handles monitor data.
I did actually pay for a docking station, which doesn't work like the docking stations of yore, it's more of an octopus of wires, and you have to manually connect one of them to your laptop. The docking station won't arrive for another month
So my question is, am I just going to have to use the laptop display until I get the docking station, or can I make use of the monitors on my desk?